About US
We are Zealion Industrial, a brother & sister owned rope and net manufacturer in China.  We design and produce the world's finest ropes and nets and supply the related hardware that enable you to easily ONE-STOP purchase all items needed.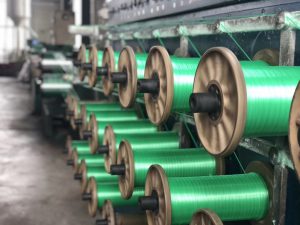 We are professional at ROPE , both the technical area of how it is made and the application of how it is used.  Using our knowledge to help you find just the right product you need.  We sell our rope at the best prices you will find anywhere. QUALITY, VALUE, SERVICE, is what we are aimed and expected of ourselves, and it is also what you expect from us.  To supply you the best prices, valued products and kind services is to combined you and us together and win in the market.
Now it is the 12th year of Zealion Industrial, we continue to grow and develop on the way.  We are proud of our team, improve ourselves to be more than a manufacturer.  We are experts in designing,  researching,  technology, manufacturing and organizing the resources of rope and net.  This enables us to work with our customers in overcoming the many commercial and engineering challenges they face in responding successfully to the demands of a competitive global business environment.
Leave Your Inquiry